The Advantages of Electric Car Leasing with Salary Sacrifice
Posted in
Electric Cars
On
24/05/2021
By
Horsepower Leasing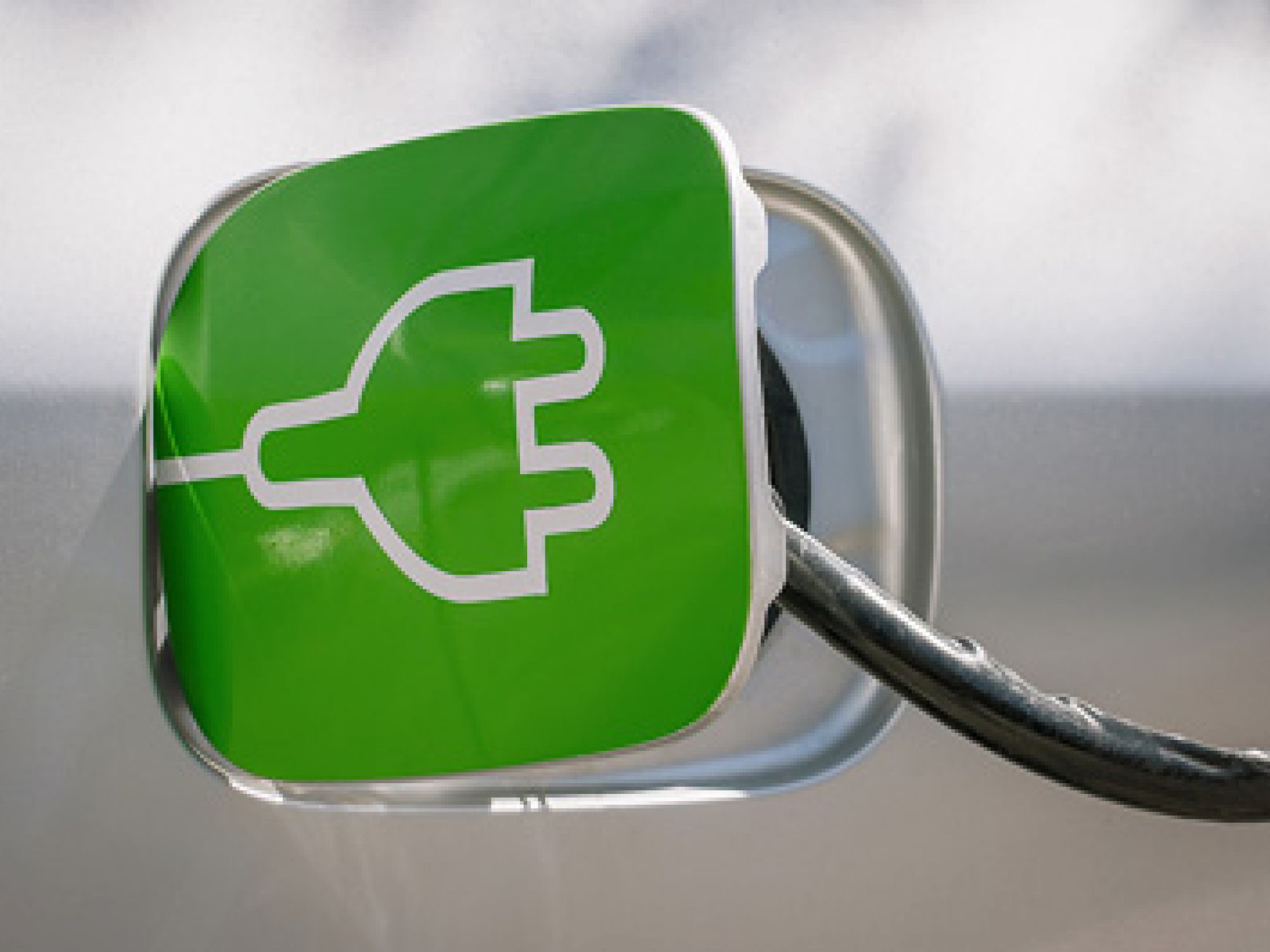 Would you like a new car every two to four years with low running costs and for a fraction of the price others pay? Thanks to the introduction of a generous new tax incentive, leasing a zero-emission vehicle through your company just got very tempting indeed.
In April 2020, the UK government eliminated Benefit in Kind (BIK) tax for drivers using an electric vehicle (EV), instantly making leasing an EV through workplace salary sacrifice schemes a no brainer.
Previously, 16% BIK tax was applied to the vehicle, but now those who lease an EV via salary sacrifice pay for it completely tax-free. In comparison, combustion vehicles are still subject to an average of 27% BIK tax when using salary sacrifice, making them far less financially attractive.
The Government has stated that zero emission models will pay no company car tax in 2020-21, rising to 1% in 2021-22 and 2% in 2022-23.
As well as making it cheaper to get behind the wheel of a new EV in the first place, running costs and maintenance are substantially cheaper too.
How much will I save?
Combining salary sacrifice and 0% BIK typically cuts monthly leasing payments by 30-40% — an average of £2,589 per year per vehicle —and eliminates all upfront costs.
For those earning between £100k-120k, savings can rise to up to 60% — equivalent to an average of £3,711 per year for some popular EV models.
What is a salary sacrifice car?
A salary sacrifice car is a car you lease from a third-party supplier that has partnered with your employer. The cost of the car is deducted from your salary each month before you are taxed. Unlike company car schemes, where the company pays for the car, in salary sacrifice arrangements you pay for the car and it is your responsibility.
The salary sacrifice scheme works on the same principle as many employers use for pension contributions, cycle to work schemes, and childcare vouchers. It's a simple concept, you opt to forgo a portion of your salary, which pays for car leasing. This saves you both national insurance and income tax, which for a basic rate taxpayer is 32% and a higher rate taxpayer 42%.*
With a salary sacrifice scheme, you can lease a car with no upfront costs and no further obligations at the end of the leasing term. Credit checks aren't usually required, and there is no impact on your personal credit.
What's in it for your employer?
HR
Provide an 'all employee' benefit
Support employee recruitment and retention
Schemes can be tailored to individual corporate needs
Financial
Reduce salary and National Insurance costs
Lower business mileage reimbursement costs
Corporate Social Responsibility
Reduce employee travel carbon footprint by encouraging move from older, less efficient grey fleet vehicles to safer and more efficient vehicles
Benefits for you — the employee
Access to a new car every three to four years, usually at a lower cost than other methods of new vehicle provision
Tax and National Insurance liabilities are reduced as payments are deducted from gross salary
Typically, no deposit or credit checks and no impact on personal credit
All inclusive, hassle free motoring at a fixed monthly cost. This can include servicing and maintenance, breakdown and recovery, road fund licence, fully comprehensive insurance, replacement tyres and accident management
Access to a tax efficient second or third car
Am I eligible for salary sacrifice?
Eligibility for salary sacrifice is dependent on company policy. If your employer offers a salary sacrifice scheme, it's usually available to employees with a permanent contract. If your employer hasn't offered the scheme, why not ask them to start?
Why 'go electric'?
Electric cars typically cost £2 – £4 to fully charge, for a range of 100 miles. An equivalent petrol or diesel car costs £13 – £16 to drive 100 miles – approximately four times the cost.
Although electric or plug-in vehicles attract a higher initial lease price, this is usually offset by fuel savings. The break-even mileage is around 30 – 80 miles a day, depending on the vehicle price, how long it is kept on fleet, electricity costs and if the business benefits from additional incentives, such as ultra-low emission zone (ULEZ) discounts.
Maintenance costs
Pure electric vehicles are usually cheaper to service and maintain compared to equivalent vehicles with internal combustion engines, including plug-in hybrids. This is because they have fewer service requirements, such as oils and filters.
Furthermore, the battery is recharged by regenerative braking — using the vehicle's kinetic energy. This reduces wear and tear on the standard friction brakes, extending their life and reducing replacement costs.
Government grants and incentives
To accelerate the shift to zero emission cars, all zero emission models will pay no company car tax in 2020-21, only 1% in 2021-22 and 2% in 2022-23:
Overview of government incentives:
lower or zero vehicle excise duty (VED)
lower company car tax
enhanced capital allowances when investing in ultra low emission vehicles or charging infrastructure
zero emission vans are eligible for the Plug-in Van Grant or the First Year Allowance, and drivers pay a proportion of the van benefit charge (80% in 2020/21)
businesses buying cars can write down 100% of the purchase price against their corporation tax liability if the vehicle emits no more 50g/km CO2 (2020/21 tax year)
no fuel benefit charge and no benefit in kind liability for electricity provided by an employer to charge employees' own electric vehicles (since April 2018)
advisory electricity rate – pure electric company car drivers can claim 4p/mile (from September 2018) for business use
When is a car a company car?
For tax purposes, when an employer makes a vehicle available to an employee or their family and household for private use, it is classed as a company car.
Cars that are provided for business use only, with private use specifically prohibited, are exempt from company car tax. There are a number of costs related to a company car which differ for the employer and employee. These costs are lower for more efficient vehicles.
Summary
With new electric cars hitting the market and huge savings on running costs versus petrol cars, it's no wonder that so many businesses and individuals are switching to EV leasing. Changes to Benefit in Kind tax have been a financial game changer and created a boom in the EV leasing market.
As well as 0% Benefit in Kind, EV drivers and fleet managers can benefit from a £3,000 Government plug-in car grant, £350 Government home charging scheme, exemption from Vehicle Excise Duty, exemption from London Congestion Charge and other city centre ULEZ charges.
There are additional grants available in Scotland.
Further resources
Company car tax calculator http://cccfcalculator.hmrc.gov.uk/CCF0.aspx
Scottish EV grants: https://www.greenerscotland.org/greener-travel/greener-driving/grants-and-funding
Source
Energy Saving Trust
https://www.energysavingtrust.org.uk/sites/default/files/6866_EST_CompanyCar%20report_v4.pdf
https://energysavingtrust.org.uk/service/switching-electric-vehicles/
Gov.uk
Company Car Tax Rates: https://www.gov.uk/guidance/company-car-benefit-the-appropriate-percentage-480-appendix-2
* Rates stated as per 2019/20 or 2020/21.
Disclaimer: This article gives an overview of salary sacrifice schemes. It is not intended to constitute financial or other professional advice and you should always consult your professional advisors regarding tax and associated matters. January 2021